We are one of the leading business Group in United Arab Emirates established in 1998, with comprising over 4 group companies
catering to serve the needs & activities of construction industries.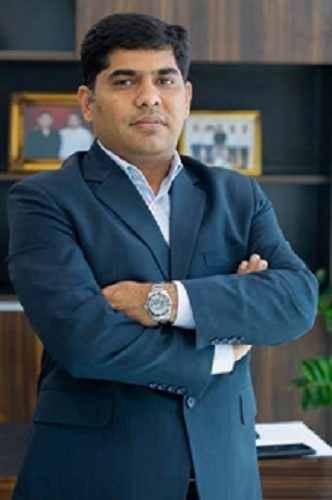 Our strength is derived from controlled growth and diversification. We demonstrate outstanding capabilities through utilizing varied divisions and resources within the group to support and complement each other.
and existing markets, in addition to enhancing its large portfolio with new products and technical innovations to maintain its market leadership. With a workforce in excess of 2,300+ employees, we are geared to meet the constantly changing demands of the construction and infrastructure industry.
Our growth has followed that of the Middle East, particularly in U.A.E., both contributing to and benefiting from the sustainable developments that have taken place in the region and boasts an impressive project portfolio built in a span of over 22 years.
Thank You
Zeeshan Haidar
Managing Director
MBM Gulf has an excellent record in providing value-added engineering, installation and service skills to customers for whom quality, efficiency and reliability are critical.
Our goal is to prevent harm to the environment as a result of our actions. We monitor our performance across arrange of environmental indicators and benchmark our progress.
Our aim is to ensure that no harm to our employees' health occurs as a result of our activities and to improve the monitoring and control of those activities, which have the potential to impact on health.
To be one of the UAE's most successful royal family office in terms of investment, strategic advisory and social and community development.
To be an ideal platform to identify opportunities, regional or international, that would add value and benefit UAE's economy and its community, our respected clients and the company as a whole.
Manage business with honesty and ethics.
Provide leading quality service to clients.
Applies highest ethical professional standards in their conduct in the organization.
Committed to provide excellence and success.